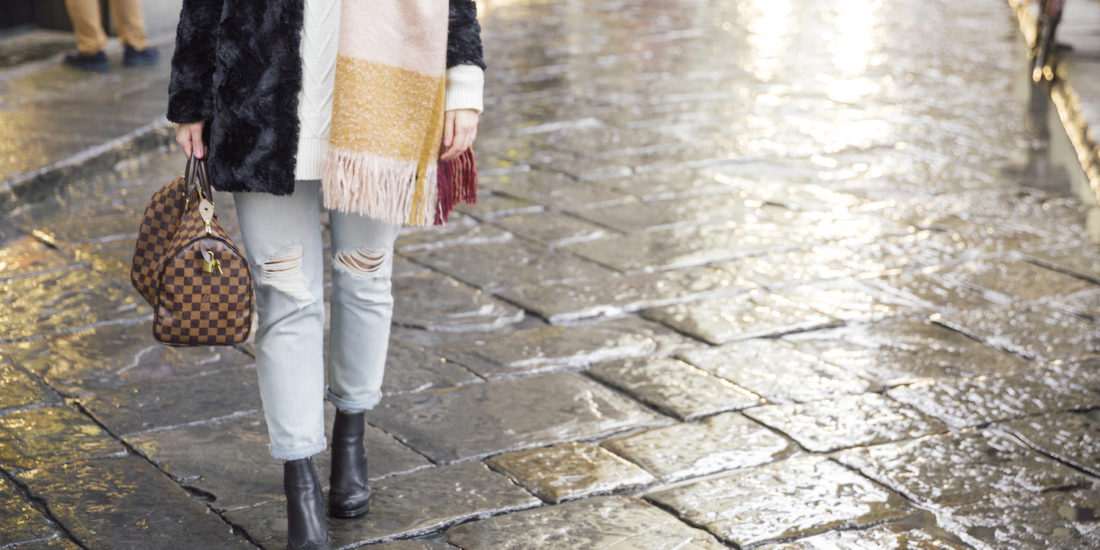 La moka borbotta in cucina e fiotti di caffè sgorgano sullo specchio d'acciaio.
Una borsa aperta è buttata sul tavolo e un paio di pezzi di stoffa sbucano dalla zip non ancora chiusa.
Passi rapidi e veloci con i quali coprire la distanza cucina – camera – bagno in un andirivieni da far girare la testa.
L'aroma del caffè addolcisce come un balsamo i pensieri che si accavallano in un groviglio di dovrei e dovevo ricordarmi di….
I bisogni della mattina presto, un'agenda e la memoria per ricordarmi di leggere quello che annoto.
Un cappuccino caldo, che il caffè si è riversato tutto sui fornelli, e un croissant vuoto anzi no, un croissant con la crema che cosa ci vado a fare sennò in palestra?
Una strada deserta e tagliare i ponti con il solito tutto, anche per poche ore.

Firenze.
Dire quante volte ci sono stata, nemmeno me lo ricordo.
Dire quanto continua a piacermi sarebbe scontato.
Anche con la pioggia, anche quando fa freddo.
Anche senza ombrello, anche tra la folla.
Via de' Cerretani, Piazza del Duomo, Via dei Calzaiuoli tutto dritto fino a Ponte Vecchio.
When in Florence.
____________________________________
EN. When in Florence: 48 hours spent in one of the most beautiful italian city.
Strolling around, enjoying every corner: not even the rain could stop me from taking the good of every moment.
When in Florence.
READ MORE!
– GBNOTTESALDI: SHOPPING A GENOVA!
– LA CARRIE BAG BACKBACK + 22 OUTFIT INSPIRATIONS