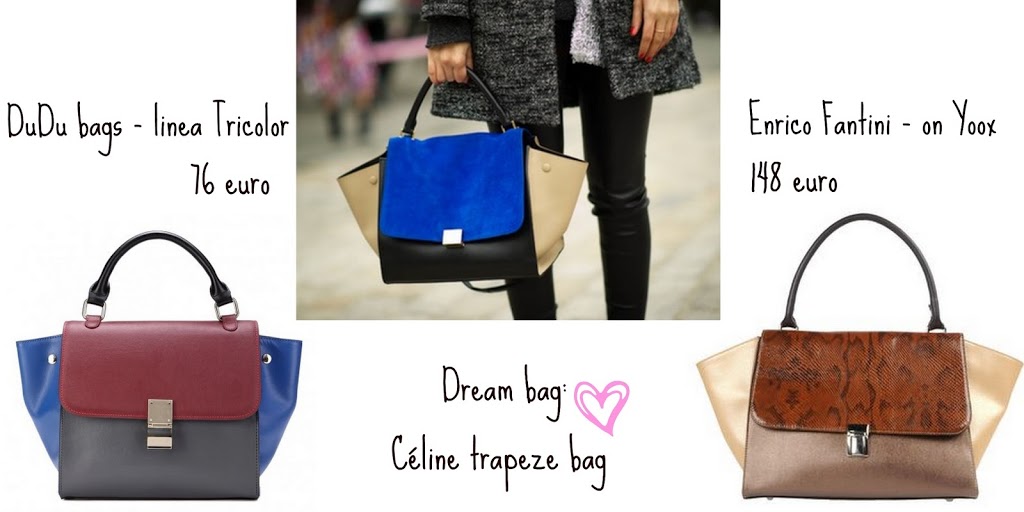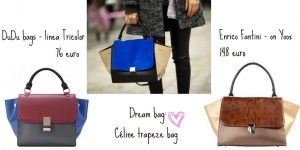 No words are necessary: Céline trapeze bag is a pure beauty and a real fashionista's must have.
Well, its price is not affordable, at all. But I found this two wonderful babies that are definetely
a good choice: enjoy with me girls! 🙂
What do you think? Do you love inspired bag or you prefer to save money for original and expensive pieces?
—
Non c'è bisogno di parole: la Cèline trapeze è una bellezza assoluta e un must have per ogni fashionista.
Purtroppo il suo prezzo è tutt'altro che abbordabile. MA, ho trovato queste due bellezze che costituiscono
un'ottima alternativa: gioite con me ragazze! 🙂
Che ne pensate? Vi piacciono le borse ispirate ad altre più famose o preferite risparmiare per le originali?
Thank you all for your support, my blog views increases day per day ♥