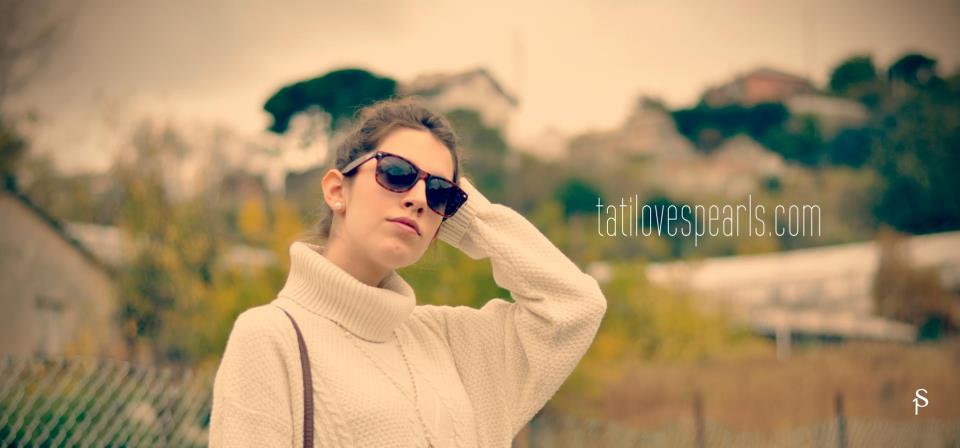 Ok ragazze, ve lo dico: questo sarà un post diverso dagli altri. Un post dove le parole prenderanno il sopravvento sulle foto, al contrario di tutti i miei soliti post. Un post dove parlerò un po' di me, e il fine lo scoprirete prestissimo.
Come tutte voi amo la moda, questo è ovvio, e come quasi tutte voi è un amore che nasce da lontano…
Da bambina ho sempre sognato di fare la stilista. Era questa la risposta alla classica domanda "Cosa vuoi fare da grande?". Passavo ore a giocare a Gira la Moda (ve lo ricordate?!), ed essendo figlia unica
costringevo chiunque capitasse in casa a giocarci con me. Trascorrevo pomeriggi interi a preparare la sfilata delle Barbie allestendo il tappeto di camera mia come runaway e scegliendo i vestiti più belli.
Poi, si sa, le strade della vita spesso hanno un tracciato diverso dai nostri sogni: ho frequentato il liceo scientifico e mi sono laureata in Fisioterapia, addio moda. E invece no: da agosto 2011 "vivo" la
moda attraverso voi, attraverso il blog: la mia vetrina sullo sfavillante mondo della moda è salva.
Un bacio
—
This will be a different post: more words and less photos.
I want to talk a little about myself. As most of you probably, my love for fashion was born with me. As a little child my dream was to become a fashion stylist and my fav game was to prepare my Barbies and create for them a runaway where they could walk. Then, life went in another way: I didn't study fashion but I still live fashion thanks to you and thanks to my fashion blog.
Kiss